Ladies and Gentleman… The Band
Everyone has that group they fish with. Sometimes it is 10 close friends, sometimes it is just a few but they know it as the team, or squad, or whatever. Our spots stay between us, flies and lures that work are kept close to our chest…and so on. Well you have seen photos of this bunch and you will see more so I should properly introduce them. Look, I don't mean to pump these guys tires but…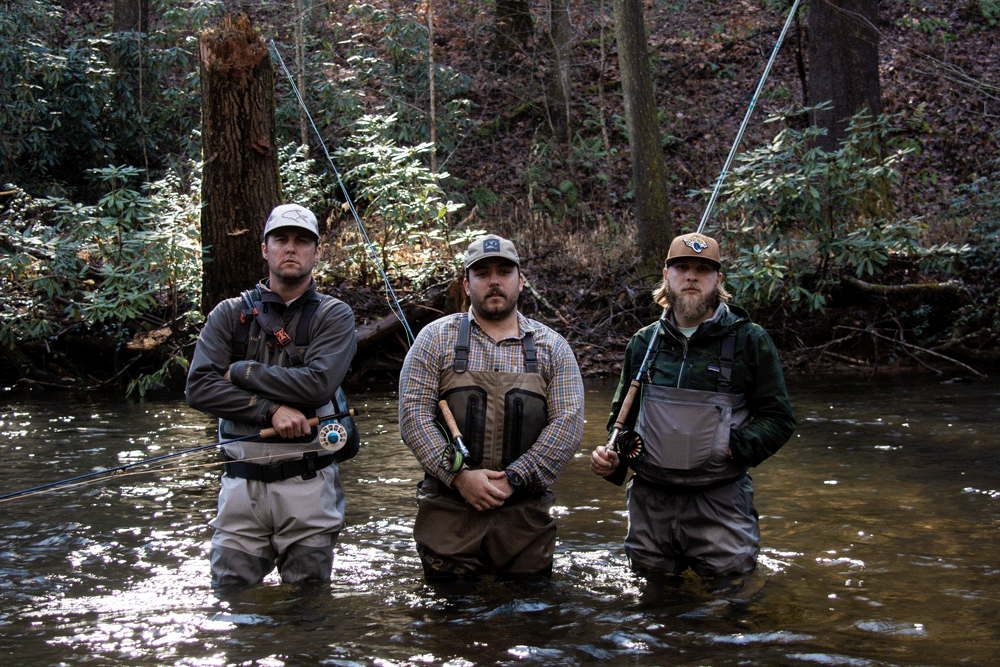 Up first, we got Guffy, it is a mix of a nickname with his last name that I never spell correctly and lets be honest, there are plenty of Matt's in this world but so far we have only seen one Guffy. We have been fishing together now about 2.5 years. He came to work in our office as a writer, well more of a wordsmith and creative storyteller honestly. He really should be writing all of these but y'all are just going to have to make do with me. Anyway, his fishing knowledge and experience was limited at the time but wanted to soak it all in like crazy and is a really fishy dude. He dove into flyfishing head first. Started building his own fly rods, tying flies and we got him out on the ponds to work on his cast before he took his first shot at a redfish. His chosen stick is always a 7 weight on the redfish flats and he slings it well.  His first redfish was a perfect cruiser on a grass flat, laid down a great shot with a gurgler, and he got to see the redfish eat in gin clear water. That will be one I can always look back and see in my mind. He is a big LAX guy, goal scorer, hockey guy, unparalleled sense of humor, Jaguars Fan, sports a hell of a beard, Fly The W guy, got a solid Top 5 Babes list, student of the rap game, Patagucci fan, loves Trout in the snow and his dog.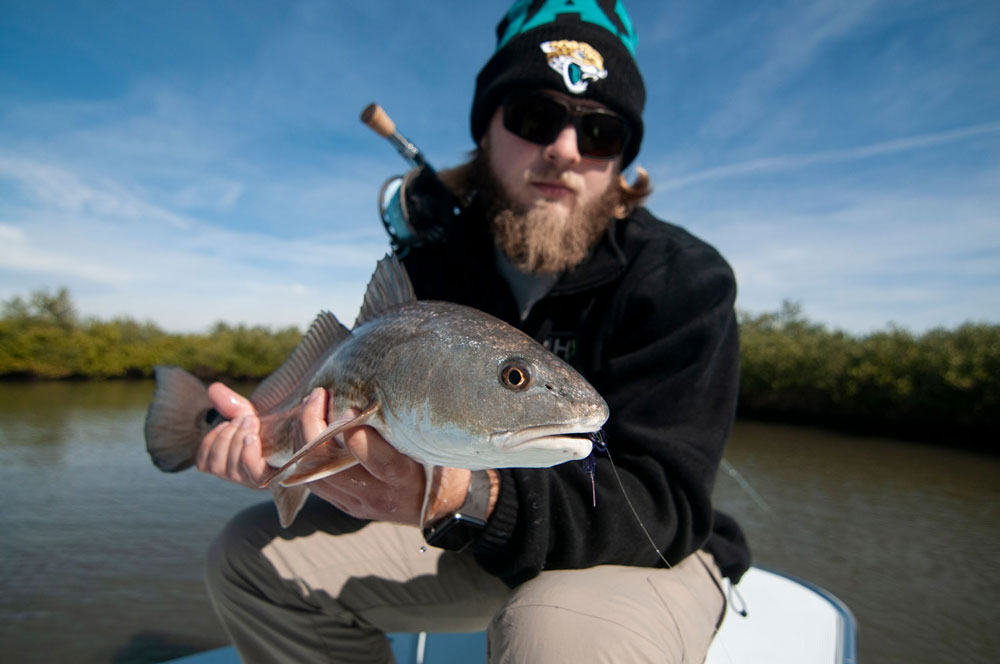 Next up we got Taylor Belinger(one L), he just pretty much just gets called Taylor and he is ok with that. Taylor joined the team at work as well and had some fishing background. He really wasn't steeped in the fly game yet but he flocked to it like the salmon of Capistrano. He is a graphic designer by trade and enjoys coloring pictures. You would think since he sits behind a camera so much that the lens might not love him, but you are dead wrong. The camera loves him, he is really the 2019 Tom Selleck in Magnum P.I. but with a dad bod, which is really in right now.  Builds his own fly rods, ties a mean fly, *Cheat Code* is his go to pattern and can shoot ropes. His first red on fly was on a gurgler a well. There was a small group of tailing fish on the back edge of a flat and a few blown shots didn't discourage this new fly fisherman and the one that worked was a killer shot off the edge of the feeding school when one fish broke away and slammed it. His rod of choice is an 8wt and can send it. He is a big TB Rays guy, lives for a good rope hat, loves skinny bitches, keeps his ear to the street for sick beats, keeping dad bods sexy, big UCF guy, loves weddings, a digs a long frisbee on the beach.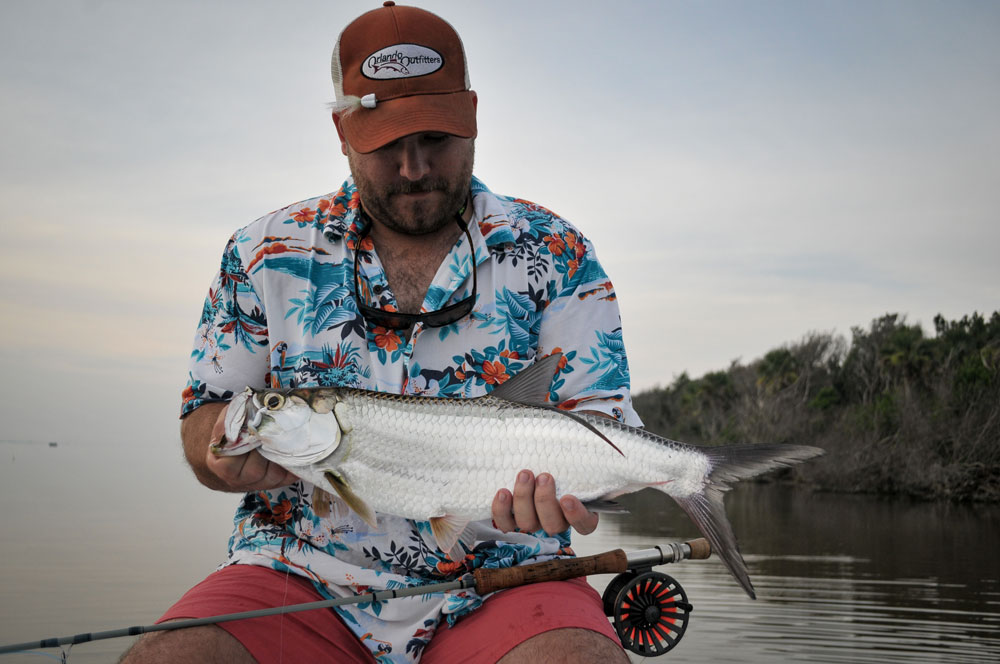 There you have it, you will undoubtly see more of these two so if they offend you, better bow out now. 
https://endlessflatcharters.com/wp-content/uploads/2021/09/ENDLESSFLAT_NO_BAR_Stroke.png
0
0
Capt. Chris Adams
https://endlessflatcharters.com/wp-content/uploads/2021/09/ENDLESSFLAT_NO_BAR_Stroke.png
Capt. Chris Adams
2019-03-05 23:17:07
2019-03-06 16:07:38
Meet the Band