Afternoon Bonefish
It isn't often I get bow time on my skiff but a quick afternoon trip with my buddy Jason was exactly what I needed to scratch that itch. It started out like any successful afternoon does, light winds, sun, cigars, and a little bourbon in hopes of a celebration cocktail. We started off with a long run with a plan to work our way home on a few different flats. The feeling of having everything to yourself is hard to put into words.
Our first stop we were into fish almost immediately. To say they were uncooperative is an understatement. Fish came and went for the first hour with no connections, so we needed a change.
We didn't have to go far and were back in the fish. This stretch offered two shots, one at a quick moving permit and another shot at a pair of bonefish. Surprisingly the permit seemed to cooperate more than the bonefish but he just wouldn't commit. Sometimes you get lucky with a bonefish and other time the permit are well, permit.
Bonefish Reward
Stop number three started slow but we were rewarded with persistence as it just felt right. I thought about moving two separate times over the course of 30 minutes but something told me to stay. I must admit it might be a case of being lucky rather than good but either way, I will take it. A pair of bonefish creeped in from my off-hand side and since we had good vison the way we were facing, I opted for a backhand presentation rather than spinning the boat. I was a little short but since the fish were coming right to me they were on it as soon as it entered their field of vision. One hop and the lead fish pinned the fly and I came tight. It was an impressive first run for the fish of this size. I like a bonefish with a little attitude. After a little back and forth, the fish came to hand. Quick photo and off she swam.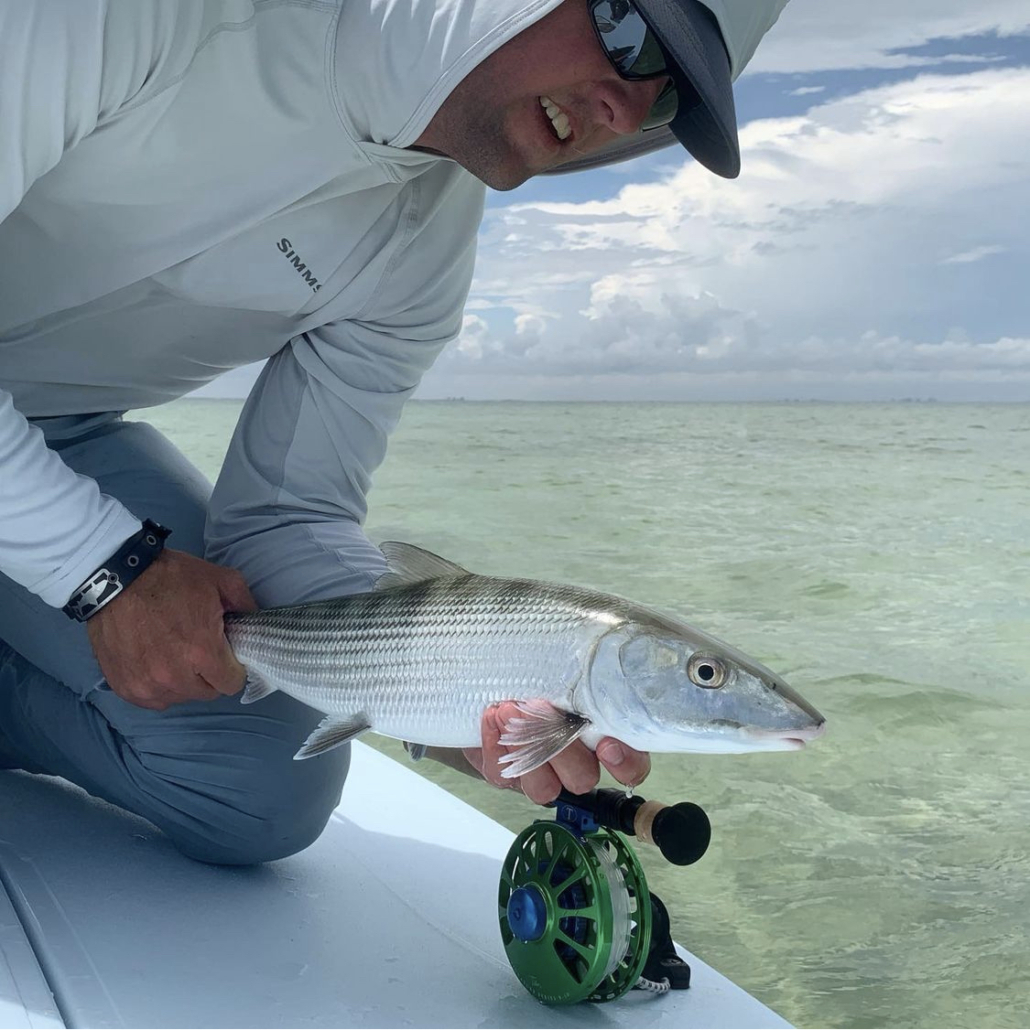 Bonefish No. 2
I had barely enough time to get back on the platform and line stripped out before Jason called out a group of fish. This small group was crossing from right to left and appeared happy. They were meticulously picking their way across the flat and my fly was exactly what they ordered. Two fish broke from the group, tracked the fly for maybe five feet before pinning my shrimp imitation. I was tight and on cloud nine. Jason landed the fish, I unhooked her and grabbed a quick photo right before she swam away.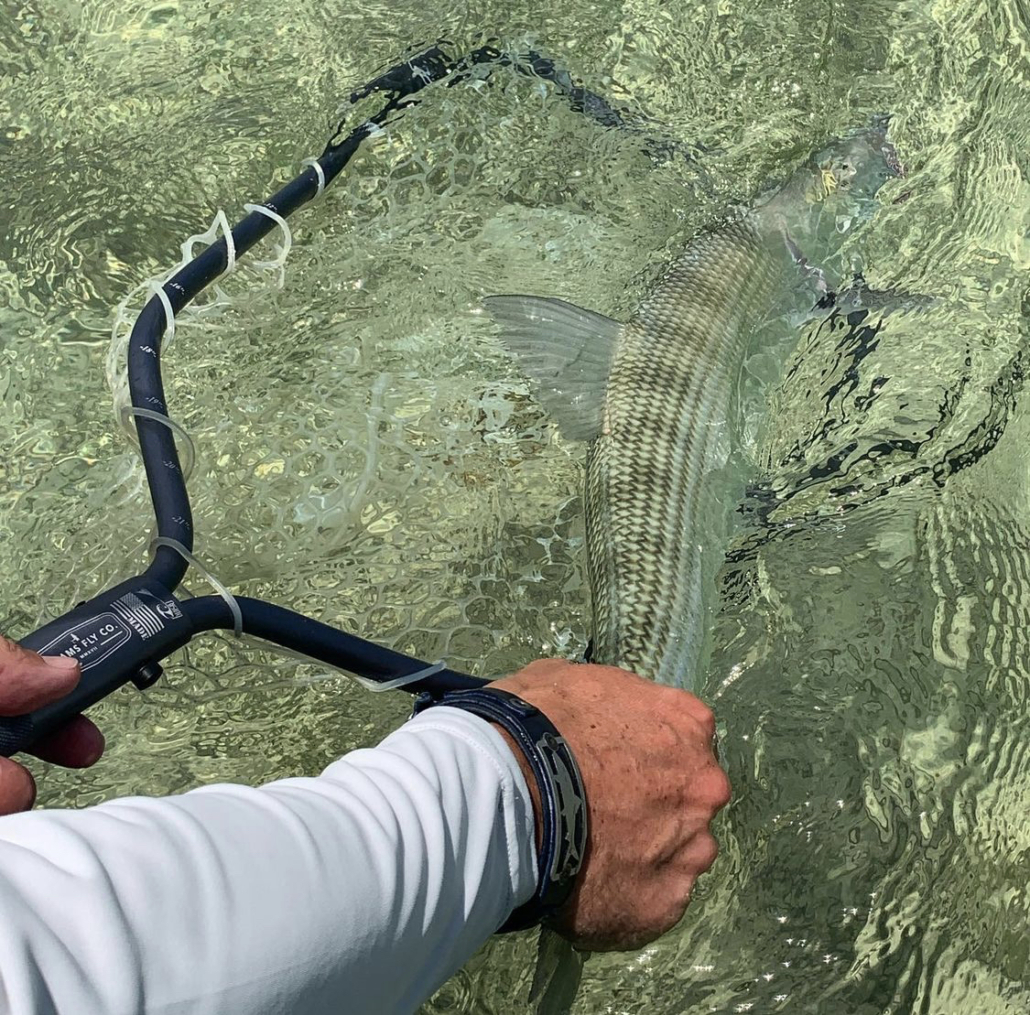 After seeing a good number of fish and bringing two boat side it was time for a little nip of bourbon, light the stogies and take it all in before breaking for home. Cheers to a successful afternoon of bonefish in Biscayne Bay.
Thankful for a little bow time and cooperative bonefish. Just what I needed before a few upcoming trips.
From The Endless Flat,
Capt. Chris
https://endlessflatcharters.com/wp-content/uploads/2021/09/ENDLESSFLAT_NO_BAR_Stroke.png
0
0
Capt. Chris Adams
https://endlessflatcharters.com/wp-content/uploads/2021/09/ENDLESSFLAT_NO_BAR_Stroke.png
Capt. Chris Adams
2021-04-29 23:49:33
2021-10-30 00:03:54
Bonefish off Starboard Bow