A breezy March morning is pretty standard in Biscayne Bay. Fronts can still push through and as the ol' saying goes, March Winds and April Showers. Cody and Josh joined me for a full day with Bonefish and Permit on their minds. Cody had been to the Bahamas recently and wanted to experience bonefish in Miami. Although wind was in the forecast, so was sun. I will take that all day over calm and cloudy.
We made an early run to capitalize on the rising sun and moving tide. A short lull in activity was expected as we wanted to be in the right spot when it all came together. Both Cody and Josh had not caught a permit, so as you can image, a big one showed up first thing just to rattle their cage. The fish came in at 11 o'clock and was calm and cocky. Cody delivered the fly and peaked their fish's interest. 60 feet quickly became 40 and then 20 feet off the bow before the fish decided to bolt. Heartbreak for any angler but standard procedure for those who chase permit on a regular basis.
Biscayne Bay Bonefish
The sun cleared the horizon clouds and Cody got his first glimpse at a group of Biscayne Bay bonefish. Four fish quartering in from one o'clock and moving quick. We noticed a shark in the area had them a little on edge, but the taxman was headed off the flat, so we stayed put. Not too long after another small group of fish began working our way. Five fish, feeding happily closed in and Cody dropped the fly just short. The lead fish saw the fly fall and rushed over but needed a little more convincing. Two quick bumps and the fish pinned the fly. Cody was tight, cleared the line and it was off to the races.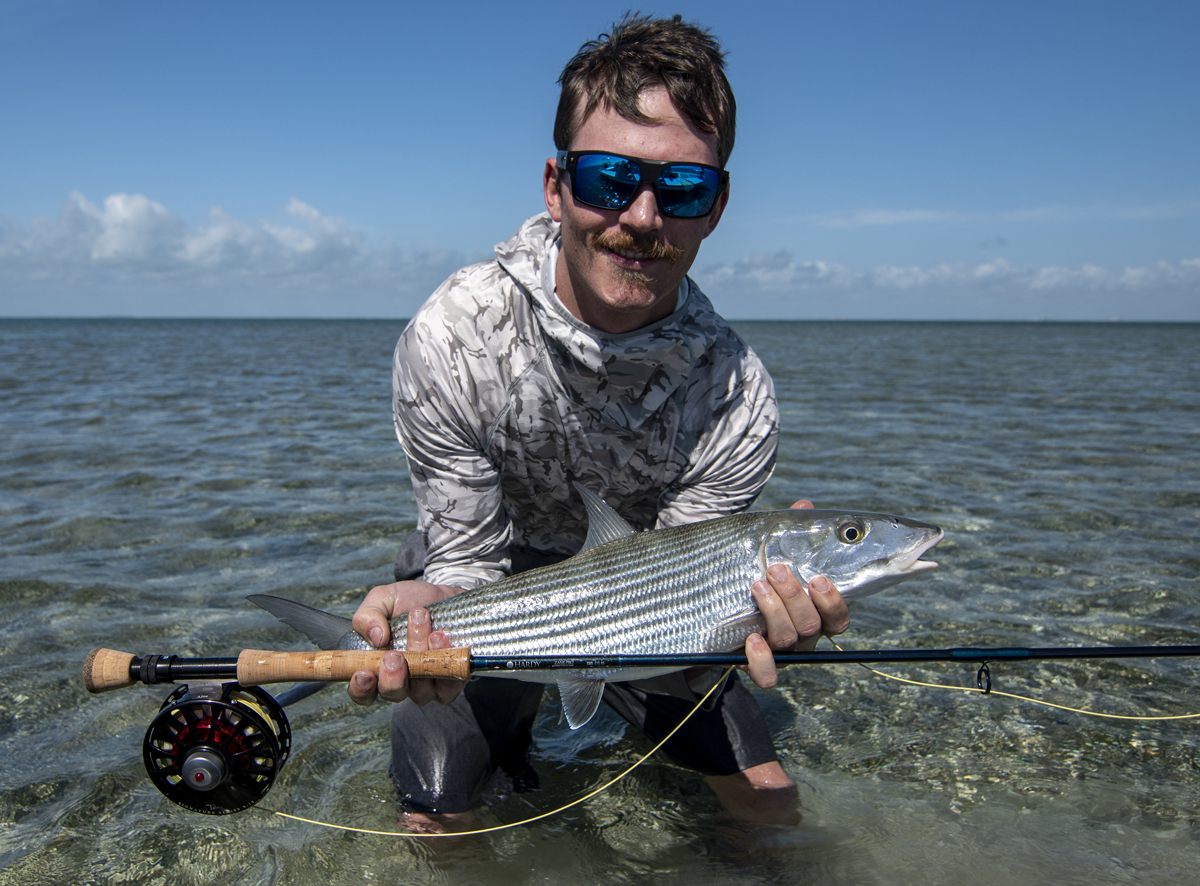 This was Cody's first domestic bonefish. I see that often really, clients who may have fished in the Bahamas or Belize on a vacation want to take their shot at bonefish, permit and tarpon in Biscayne Bay without having to travel internationally. Plus, our bonefish tend to be considerable bigger, so that is certainly a draw.
Biscayne Bay Permit
We made a move and Josh was up. Honestly, the dude is a permit magnet, but they still haunt his dreams. When he was on the bow the bonefish seemed to be hard to come by but what shots were lacking in bonefish, the permit more than made up for. The only problem, permit can be, well, permit. He handled it well, but it just was not his day.
We explored more flats; the guys took turns at wary bonefish, and we had an awesome day. The boat wasn't even on the trailer before we had the next set of dates to plan his next trip. That means more to me than any amount of like on social media.
From The Endless Flat,
Capt. Chris
https://endlessflatcharters.com/wp-content/uploads/2021/09/ENDLESSFLAT_NO_BAR_Stroke.png
0
0
Capt. Chris Adams
https://endlessflatcharters.com/wp-content/uploads/2021/09/ENDLESSFLAT_NO_BAR_Stroke.png
Capt. Chris Adams
2021-03-15 19:03:43
2022-01-26 04:08:05
Biscayne Bay Bonefish for Cody